Telehandler Manitou MT1337 hire or to buy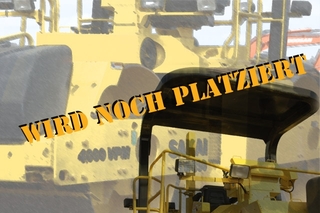 Specifications
Make

Manitou

Model

MT1337
Artikel-Nr.: 26461
This machine has a new owner.
But no problem: Below you can find similar machines we have in stock.
These might fit your need

10.500,00 EUR (+USt)

9.200,00 EUR (+USt)
at a reduced rate Telehandler Modell Manitou MT 1337 SL mit accessories how Schaufel Palettengabel to sell. CE marking Deutsche manual instruction. data : MT 1337 SL carrying capacity 3700 kg at 500 mm LSpA : dumping load at maximaler range 1740 kg tearout force mit Schaufel ISO 8313 7000 daN vertical lift :13 m Dauer : mit/without travel load (s) Heben12.3/11.8 Senken 7.9/8.4 Simultanausfahren 1. and 2. telescopic 17/17 Simultaneinfahren 1. and 2. telescopic 13.5/14 Dauer (s) Ankippen 4.75 Auskippen 4.20 engine PERKINS type 1004.42/1004.40 turbo 4 cylinder - piston displacement 4233 cm3/3990 cm3 performance (by ISO/TR 14396) Atmo 81.5 PS/60 kw at 2200 U/mn turbo 100 PS/74,6 kw Max. torque : Atmo 290 Nm at 1400 rpm turbo 402 Nm at 1400 rpm Direkte Einspritzung water-cooled Manitou Telehandler werden in the Agriculture and the building industry eingsetzt the all wheel drive rough terrain forklift sin flexible used machinery for every use. This Manitou video zeigt not the offered Telehandler Manitou MT 133SLT .